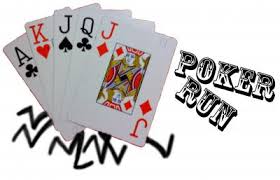 50/50 Format!
South Seguin Snowmobile Club and Six Star Snow Riders Club are hosting
the annual "Parry Sound Snow Poker Run" this year.
Two great clubs working together to deliver a fantastic event.
February 11th, 2017 – from 9:00 AM until 4:00 PM – BBQ (SSSC Warming Shack) starts at Noon!
$20 per hand. $30 for two hands if you purchase on line be Feb 9. Click here
Checkpoints Include:
The Cove Marina and Recreation Centre (Trail 15)
Foodland MacTier (Trail 9, short ride to downtown)
Six Star Trail Stop "Gord's Home Hardware" (C Trail / Trail 14)
Horseshoe Lake Camp & Cottages (Trail 204)
Rosseau Road Powersports and Marine (C Trail)
Horseshoe Pines Marina (Trail 204)
South Seguin Trail Stop "Grand Resort Tappattoo" (C Trail / Trail 211)
Kirk's Gas (D Trail Sprucedale)
South Seguin Trail Stop "Warming Shack" (C103D, east of C101)
*** Warming Shack – final Stop; draw cards; you will be contacted if you have the best hand! ***
Winner of the 2017 Parry Sound Snow Poker Run – Steve Marcks and the Marcks Family